FYI, the brand new Stampin' Up! annual catalog is finally here. I can finally quit jumping up and down in anticipation.
You can start shopping today at 12:00 p.m. Mountain Time.
CLICK HERE TO VIEW THE NEW CATALOG.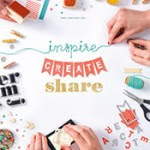 If you would like a copy of the new catalog be sure to add item number 136732 to your order.
Click here to
Shop now